The House is Mine, Why Can't I Sell It?
Let's say that before you got married, you bought or inherited a house. Since coming into ownership of the house, you have gotten married and now unfortunately, you and your spouse are separating. Since you owned the house before your marriage, it is your separate property. So, you should be able to sell it without consent from your separated spouse, right? Your spouse isn't even on the deed. Unfortunately, it's not that simple.
This is a situation where estate law overlaps with family law in an unusual way. As part of your separation from your spouse, eventually you will likely go through the equitable distribution process. Equitable distribution is the process by which the court will divide the marital assets and debts between you and your spouse. In equitable distribution, the home that you obtained before the marriage will be deemed to be your separate property. Meaning that the court should distribute all rights in the home to you alone.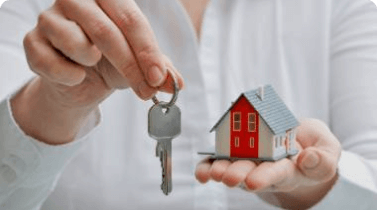 However, a marriage vests in the spouses the right to a life estate in the couple's "usual dwelling place" should one spouse die during the marriage. North Carolina General Staute Section 29-30 establishes the "election of surviving spouse to take a life interest in lieu of intestate share." What this means is that if you die during the marriage, your spouse has the right take a life estate in your "usual dwelling place" instead of taking a monetary share (known as the "elective share"). A life estate means that your spouse is allowed to live in the property until your spouse dies, at which point the home will pass to whoever is designated in your will (or your next of kin if you die without a will).
Even though you are alive and well today, tomorrow is not promised to any of us. Unfortunately, this means that your spouse has rights in your house until those rights are terminated. Since the spouse has this sliver of a right to the house, you do not have clear title that can be insured by a title company, and therefore, will likely not be able to sell the house without your spouse's consent.
However, all is not lost. You can terminate your spouse's right to take a life estate in several ways. First, before the marriage, your spouse can agree to waive the right to a life estate in a pre-nuptial agreement. But it's probably too late for that. Upon your divorce from your spouse, the spouse will no longer have the right to take a life estate in the house upon your death. If you and your spouse are willing to come to an agreement, your spouse can also waive the right to take a life estate in a separation agreement and execute a Quit Claim Deed to that effect. During your separation period you can also file for equitable distribution and petition the court to treat the home acquired prior to the marriage as separate property and order that your spouse has no further interest in it.
Unless you take one of those routes to extinguish your spouse's right to an elective share, your spouse continues to have the right to a life estate even though you are separated, and therefore you do not have clear title to sell the house. Every situation is different, but our firm has experience in dealing with these issues and can help you navigate and clear the title to your property. Call today to schedule a free consultation to discuss your case with one of our attorneys.
At the Law Office of Stephen E. Robertson, we provide services in the areas of Family Law, Bankruptcy Law, Estate Law, and more and offer FREE 15-minute consultations, even during the holidays. Stephen E. Robertson is a Family Law Attorney in Greensboro NC as well as a very reputable Greensboro Divorce Lawyer. He serves the following North Carolina counties: Guilford, Rockingham, Randolph, Forsyth, Davidson, Alamance, and surrounding communities. For more information, contact our office at info@stevelawfirm.com.  
John R. Evans, Attorney