Alimony Attorneys Greensboro NC
Effectively Guiding You through Your Divorce
Going through a divorce can be an extraordinarily complex and difficult process, taking a toll on families financially as well as emotionally. On top of dealing with all the arduous but necessary transitions of daily life, trying to understand and navigate through the legal process can be overwhelming and confusing.
However, our Greensboro alimony lawyers at the Law Office of Stephen E. Robertson, PLLC are greatly experienced with the trials that come with taking measures for spousal support. We can help you understand the right ways to take action for your case and relieve some of the burdens and stress you are currently facing.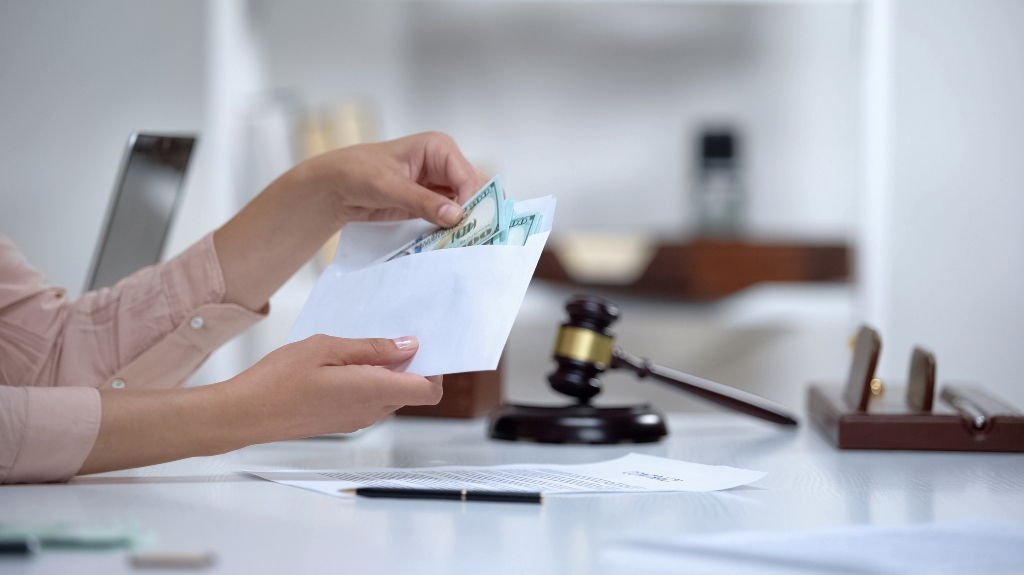 Contact us today at to get in touch with one of our compassionate attorneys for any alimony questions or advice.
The Types of Alimony in Greensboro
Alimony refers to the process of one spouse giving financial support to another spouse after a marriage has ended for a certain period of time. However, many people are unaware that there is more than one type of alimony in North Carolina. It is important to be aware of exactly which type of spousal support you are dealing with in your particular situation.
The two types of Greensboro alimony include:
Temporary support for post-separation – If one spouse is dependent on the other throughout the marriage, this type of support is intended to provide for that spouse only during the divorce proceedings. Once the judge finalizes the divorce, this type of support will come to an end.
Alimony support – This type of support is determined in the court to last for a certain period of time—sometimes indefinitely—after the divorce has been completed. Sometimes alimony is designated to take place continuously through periodic reparations, but in some instances, it can be awarded as a single, complete payment.
How an Alimony Award is Determined
Many factors must be considered when a court is determining the amount of alimony that must be dispensed after a divorce. Such factors will also determine the duration of time that alimony will last after the divorce's finalization.
Several aspects that a judge will consider during an alimony case include:
The marriage's length
Ages of each spouse
Amounts of income and earnings each spouse makes
Each spouse's living standards during and after the marriage
The past and current emotional, mental, and physical state of each spouse
Contributions that either spouse made for the other's ability to receive career training, academic education, or personal or professional development
Evidence of "misconduct" during the marriage, including infidelity, neglect, or abuse
Past and current properties owned by each spouse
Each spouse's level of education and status, along with potential needs to receive new training or education to support themselves
The Duration of Alimony
While alimony can end after distinct time periods, in certain cases, a judge may dictate an indefinite length of time that a spouse is obligated to pay. Depending on alternating circumstances, however, each spouse can appeal to decrease or increase alimony payments.
It is important to recognize that a dependent spouse's right to obtain financial support through alimony halts once they remarry or cohabitates with another person in a long-term relationship. Either spouse's death will also terminate the duration of alimony.
Contact Our Experienced Attorneys Today
Determining the amount of alimony owed to you, or figuring out whether you have been unfairly credited with paying alimony, can be a complicated and stressful process unless you have a sensitive and discerning legal advocate. At the Law Office of Stephen E. Robertson, PLLC, our lawyers can give you a compassionate consultation to acquire justice for you and aid you in moving on to the next step of your life.
Contact us online or call us at to receive the support you need from our alimony attorneys in Greensboro.
Why Hire Us?
Results You Can Count On
Compassionate Counsel
Over 20 Years of Experience
Stephen E. Robertson is a Board Certified Attorney