Child Custody Attorneys Greensboro NC
Helping You Do What's Best for Your Children
Divorce is never easy. When children are involved, the emotional turmoil is often too much to bear on one's own. Our experienced child custody attorneys at the Law Office of Stephen E. Robertson, PLLC are here to support and guide you through this challenging time. When you come in for your consultation, we can analyze your unique situation to determine an effective and appropriate course of action.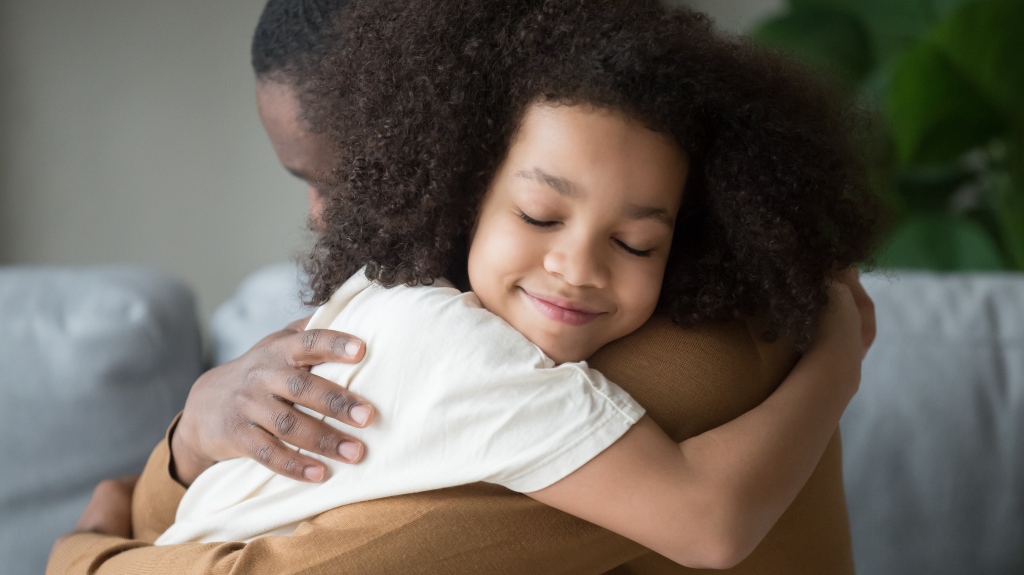 Call today or contact us online and let our attorneys help you obtain a fair custody agreement with as little stress as possible.
How to File for Custody in North Carolina
If you are the parent of the child, then you can file for custody in North Carolina. If you are not the parent (you are a grandparent, relative, or someone who has cared for the child), then you can file for custody under circumstances where the parent is unfit to care for the child.
To file for custody in North Carolina, you will need to submit a complaint with the court so that they can hear your custody case. You can file the complaint yourself, or you can have a lawyer do it. Do not hesitate to contact our firm for help with this matter.
Unmarried Fathers' Rights in North Carolina
An unmarried father in North Carolina will not have many custody rights if paternity has not been established. By default, in an unmarried relationship, the mother is given sole custody of the child. In most cases though, once paternity is established, the father will be able to assume more parental responsibilities, custody included.
What Is the Most Common Type of Custody Arrangement?
In North Carolina, there are two main types of child custody, including:
Physical custody: This type of custody pertains to which parent the child will reside with. A parent who has physical custody of a child has the responsibility to feed and clothe the child and take them to school. Although it is possible for both of the child's parents to be given physical custody (i.e., joint custody), often one parent is granted sole physical custody, while the other parent is given visitation rights.
Legal custody: Issues related to how the child is raised, such as the child's religious upbringing and what extra-curricular activities the child participates in, fall under the category of legal custody. Typically, a court will grant joint legal custody to the parents, with the presumption that both parents' active involvement in making decisions for the child is in the child's best interest. However, in some instances, this may not be true, such as when one parent has a history of domestic violence.
How Is Child Custody Determined in Greensboro?
Divorcing parents are permitted and even encouraged to reach an agreement concerning child custody on their own. Many couples can do this during the mediation or collaborative law process. When parents cannot agree, the matter will be left for the court to decide.
In North Carolina, the family courts make determinations about child custody based on the "best interest of the child" standard.
When deciding what child custody arrangement is in the best interest of the child, a judge will consider several factors, including:
The safety of the child
The child's relationship with each parent
The presence of any history of domestic violence
The child's current living arrangements
The ability of each parent to maintain a stable home for the child
The capacity of each parent to care for the child
The child's preference
Child Custody FAQs in North Carolina
What is visitation?
If a parent does not have custody rights, there might still be the possibility for visitation rights. This is when the parent is granted time to visit the child. The courts will decide this based off the best interest of the child. Sometimes supervised visitation is granted if the court sees fit.
What is paternity?
Paternity refers to the process by which a child's biological father becomes the legal father. When unmarried parents have a baby, the father is not automatically recognized as the father legally so extra steps must be taken to establish this.
Will I receive child support if I have custody?
There are a variety of factors that influence the courts to order child support. This could include how much custody you have of the child, but it also includes both parents' income, who pays for health insurance and childcare, other expenses, how many children there are, etc.
Who pays child support when the parents share custody?
Again, this depends on a variety of factors including income, insurance costs, number of children, etc.
Can I control visitation rights if my ex-spouse doesn't pay the child support I'm entitled to?
You should not use visitation rights as leverage against your ex-spouse even if he or she does not pay the required child support. Since these are two separate orders given by the court (or agreed upon outside of the court), you do not want to violate your own court order (visitation) to get child support. Instead, you should bring the appropriate motion before the court to obtain the required child support.
Can I modify child custody orders?
Modification of custody orders requires a court order. You can make an appeal for modification if the circumstances have significantly changed regarding the child since the last order was made. A change in custody must be in the best interest of the child.
Call the Law Office of Stephen E. Robertson, PLLC
If you are dealing with a child custody dispute, please do not try to go through this time alone. Consult with our Greensboro child custody lawyers to determine how to proceed with your case. We would be more than happy to answer all your questions about custody laws and procedures, and we can walk you through every step of the legal process.
Our attorneys have you and your child's best interest in mind. Contact now to schedule a consultation.
Why Hire Us?
Results You Can Count On
Compassionate Counsel
Over 20 Years of Experience
Stephen E. Robertson is a Board Certified Attorney