Divorce Attorneys Greensboro NC
Compassionate & Experienced Representation
At the Law Office of Stephen E. Robertson, PLLC, we strive to provide each client with the highest level of service and legal representation. If you and your spouse have decided to end your marriage, our lawyers are here to help guide you through the process.
We understand that this is an intensely emotional time for you, and you are likely anxious about your future. Our attorneys can provide you with everything you need to minimize your stress and walk through this time confidently. While we encourage all spouses to consider using collaborative law to handle their divorce, we know that this is not a viable option for everyone. That is why we are prepared to take your matter to court to pursue the outcome you deserve.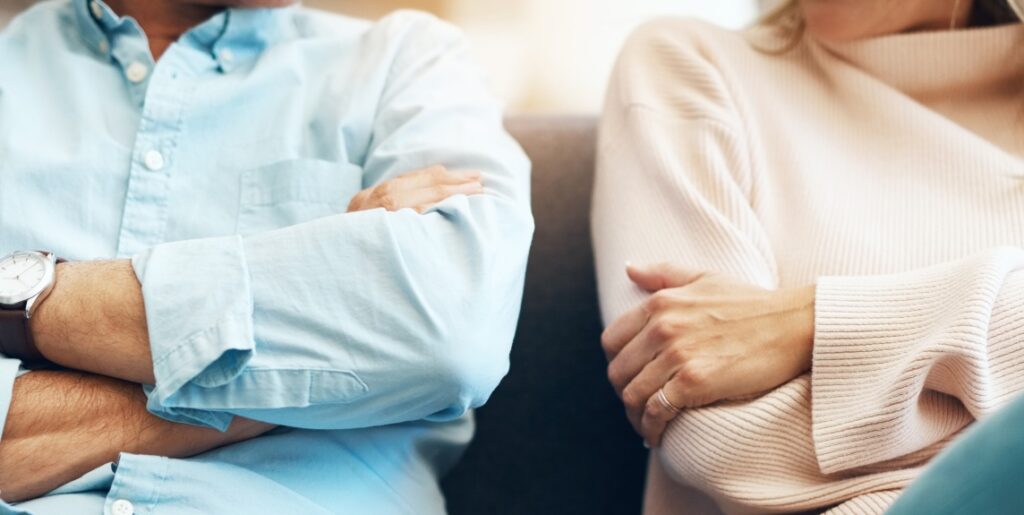 Call today to learn more about how we can ensure your rights and interests remain protected during your divorce.
Is North Carolina a No-Fault State?
North Carolina is a no-fault divorce state. That means that a couple can end their marriage without needing to prove that one spouse did something wrong to necessitate the dissolution of the marriage.
There are, however, a couple of minimum requirements that must be met to be eligible to file for divorce, including:
The separation requirement: North Carolina law requires the spouses to have lived separately and apart for a minimum of one year. This does not mean the couple has to obtain a legal separation. Instead, the couples must live in separate residences and not sleep under the same roof for 12 consecutive months.
The residency requirement: Either you or your spouse must have resided in North Carolina for at least six months before filing for divorce.
By meeting these two qualifying criteria, either spouse may file for a divorce, regardless of whether one party does not want to divorce.
Divorce from Bed & Board
As mentioned above, North Carolina is a no-fault divorce state. When a couple gets a divorce, they go through "absolute divorce." However, in some cases, a couple might go through a "divorce from bed and board." This is not a divorce. The couple remains legally married, and the spouses are not entitled to remarry.
A divorce from bed and board is sought by a spouse who is being physically or verbally abused by the other spouse. It involves a court-ordered separation that allows the complaining spouse to settle some marital issues, such as child support, child visitation, and alimony. This process could cause the at-fault party to lose some marital benefits, like rights to the marital estate.
To obtain a divorce from bed and board, the injured spouse must prove the at-fault spouse is guilty of one of the following:
Adultery
Substance abuse
Abandonment
Humiliating the victim to the point of making life intolerable
Cruel treatment that endangers the victim's life
Maliciously forcing the victim to leave the residence
FAQs for Divorce in North Carolina
How long does the divorce process take?
Of course, the length of the divorce process with vary in each case. If it is a contested divorce, then it could take many months to resolve all of the divorce matters. However, if it is an uncontested divorce, then the process can be completed within 50-60 days. A lawyer can make sure this process is smooth and efficient, so do not hesitate to contact our firm.
What do I do if my spouse does not respond to the divorce papers I served?
If your spouse does not respond to the service of the initial divorce papers via a delivery service, then the next step to take is "service by publication". This means that you can put a notice in the local paper for 1-3 weeks after which you would file an affidavit with the court.
Can I get remarried while the divorce is still pending?
No, you must wait until the courts have finalized the divorce before you can remarry. You can date while the divorce is pending, but it might not be advisable since it might give the impression that adultery occurred during the marriage.
What do I do if I want to divorce but my spouse does not?
North Caroline does not require that both parties agree to the divorce. A divorce is possible if the two following requirements are met: 1) the couple has been separated for one year or more and 2) one of the spouses has been a state resident for six months or more.
What forms are needed to initiate the divorce?
Completed Summons
Completed Verified Complaint
Fee paid to the Clerk of Court
Does North Carolina allow for common law marriage?
No, common law marriage is not an option in North Carolina.
Get Help with Your Divorce
If divorce is in your future, make sure you have a skilled advocate on your side who can guide you through every stage of the process. At the Law Office of Stephen E. Robertson, PLLC, we take pride in helping our clients obtain fair settlements that enable them to have the brightest future.
Contact us today at to schedule a consultation with our attorneys.
Why Hire Us?
Results You Can Count On
Compassionate Counsel
Over 20 Years of Experience
Stephen E. Robertson is a Board Certified Attorney